Leverage our unique skill of understanding business,
manufacturing, and software 
Use metrics to uncover the core constraint

Reporting metrics that provide an in-depth look at your business

Visual ways to chart progress and where you are trying to go
We have ways to help the following areas

Discover new leads

Closing sales

Programming tips and tricks

Shop floor operations

Scheduling

Shipping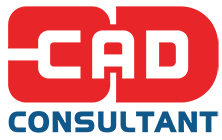 We will provide advantages and disadvantages as a nonbiased third party so you can make a decision based on risk vs rewards.
Discovery Day
We will sit and learn how to do the job first before we automate any tasks or make suggestions for enhancements.
Project Kick Off
At the start of a new project, there will be a visual roadmap with goals that have due dates. A roadmap is a tool that is used to chart progress and communicate where the project is heading.
Results
Our process has a proven track record of delivering the results. By keeping our project in a visual form with multiple check steps, we ensure the end user can provide feedback and modify things as they are developed.
Celebrations
Celebrating a successful project is one of the best parts of custom software development. We strive to under promise and over deliver and provide long-lasting solutions.